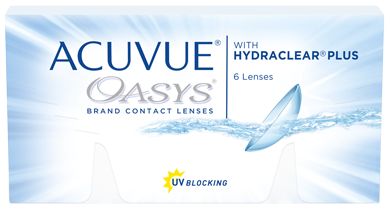 You love soft lenses but are keen to keep the cost down?
Two-weekly replacement lenses are becoming more and more popular due to their comfort and affordability.
Each of the three optometrists in McElholm opticians have his/her favourite first fit for patients. Johnston and Johnston manufacture a fabulous two weekly lens called Acuvue Oasys, which is very affordable and extremely comfortable . As practice owner and having fitted contact lenses for many years, this is my current favourite for students, and for patients wearing contact lenses for fulltime wear. However what works for one patient may not work for another, so we work from a large portfolio of manufacturers and lens types to suit every individual needs.